MAL Metalliks Pvt. Ltd.
Our Foundry
MAL Metalliks Pvt. Ltd. (MMPL) is fully owned subsidiary of M/s Multitech Auto Pvt. Ltd., having existing capacity of 7000 tons per annum and additional 12000 tons through HPML line under installation by Nov 2018 of SG iron & CI castings.
The company Manufacture's cast parts for heavy commercial vehicles.
Foundry
Melting
Electrotherm make Induction Melting Furnace 0.75T X 3 With Dynamic Load Manager. Melting Capacity of liquid metal 2.1 tons/hrs.
4x1 tons Quadritrack Induction Furnace along with fumes extraction system. Melting Capacity of liquid metal 4 tons/hrs. (under installation by Nov 2018)
We produce all grades of Grey Iron & Ductile Iron or S.G. Iron (Spheroidal Graphite Iron).
Stringent Process Control over the systems
Portable Dip Type Immersion pyrometer used.
E.O.T Crane : Electric overhead travelling Cranes for metal handling.
---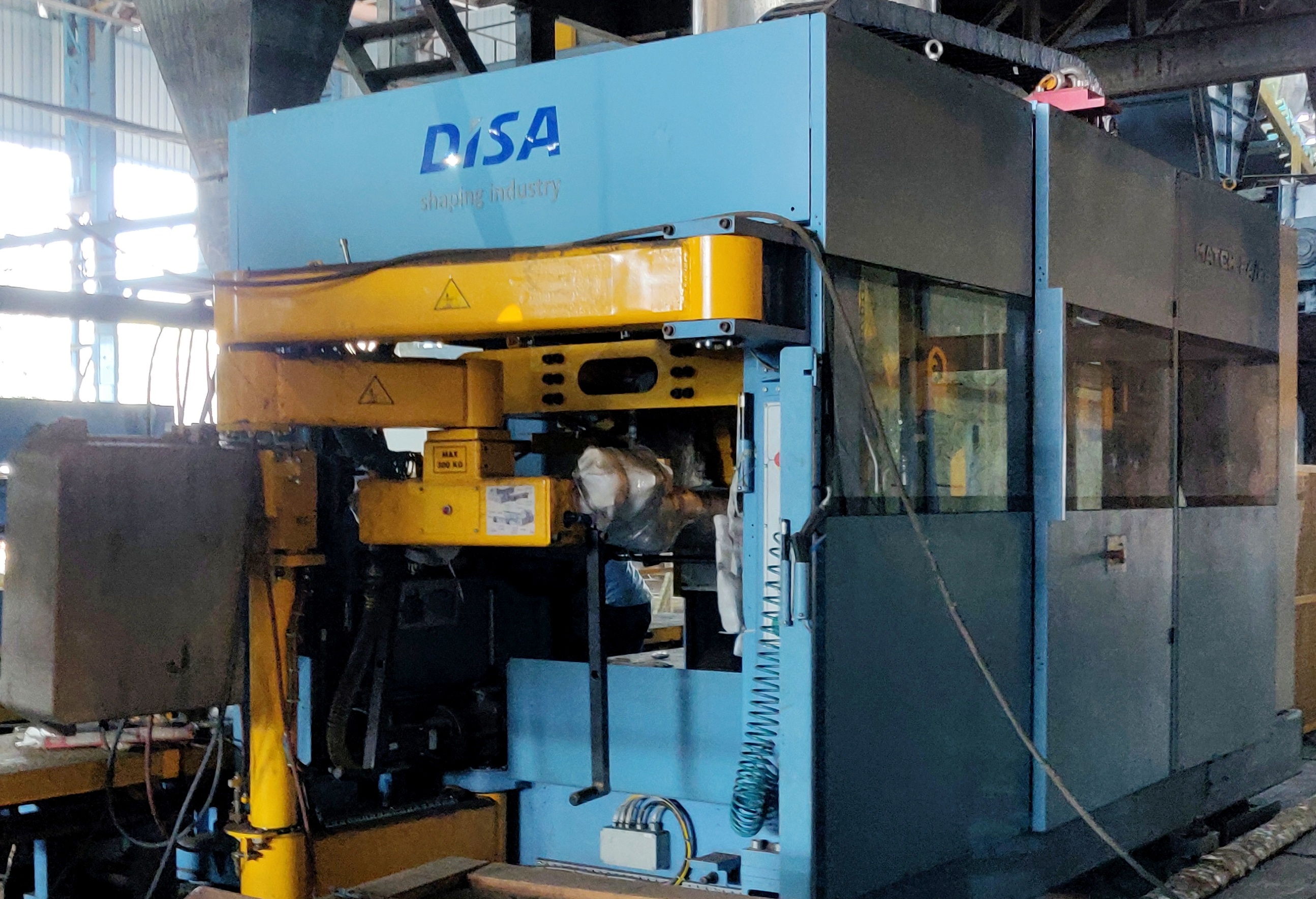 Moulding
Any high quality casting begins with a high-quality mould. This concept is clearly embodied in our investments in technology for producing moulds which result in castings with exceptional dimensional accuracy & superior surface finish

DISA ARPA – 450(2 Nos.)

Box size of 585 x 585 x 200 / 250mm.
Bi Rail System with hoist for mould lifting and closing.
Mould Capacity 40 molds/hr.

DISA MATCH 24" X 28" (Under installation by Nov 2018).

fully automatic mould handling system.
Box size of 610 X711 X 250mm.
Mold Capacity 120 molds/hr.
---
Sand Plant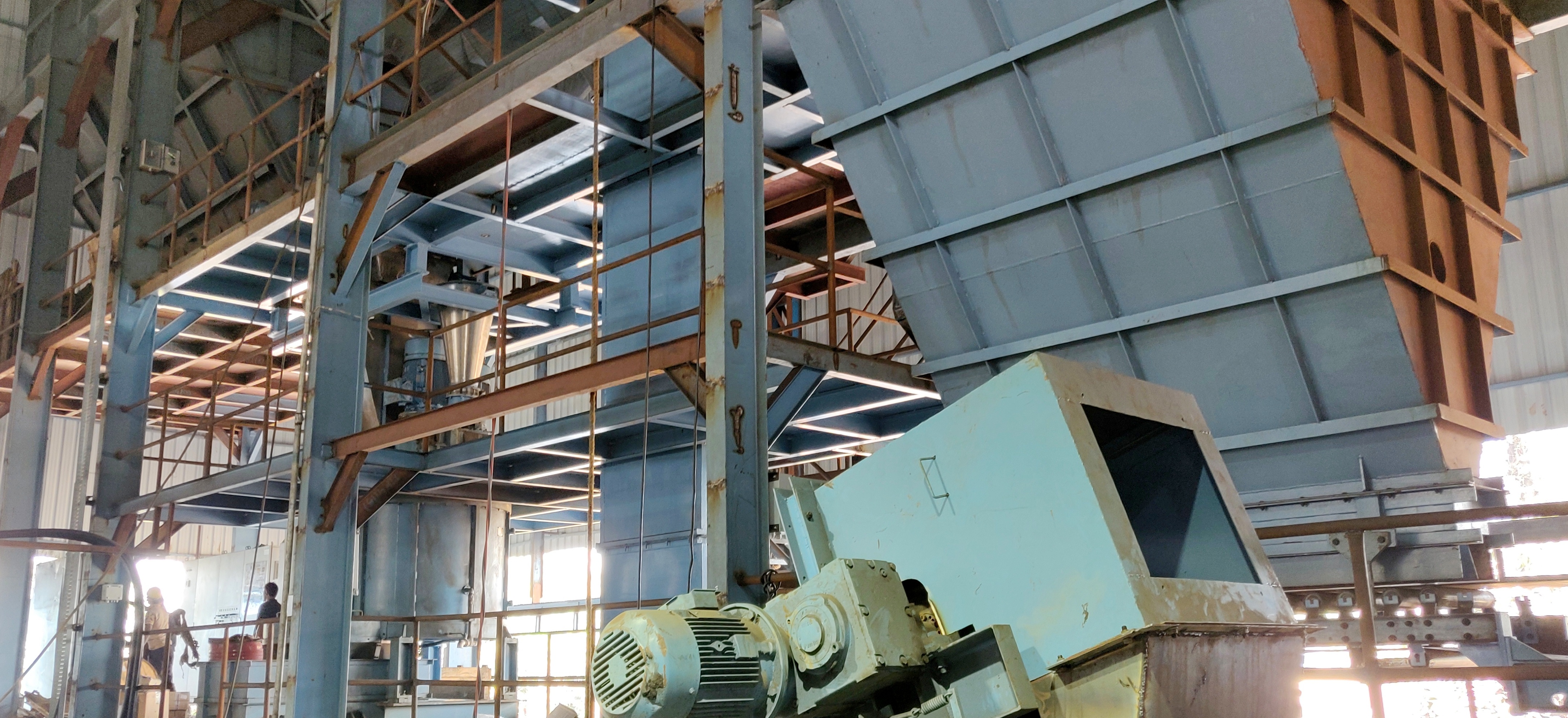 Intensive rotary mixer equipped with RTC 103 for automation of mixing time, moisture addition, prepared sand discharge time.(capacity:600Kg)
Prepared sand conveying belt from intensive rotary mixer to the sand storage hoppers.
Bi-Rail fitted with Air Cylinder hoist for lifting and closing of prepared mold boxes.
Sand plant with BMD cooler 20 ton/hr sand Mixer with online automatic moisture control system.
SAM Sand Mixture along with Automatic Sand Monitoring System . Sand capacity 30 Ton / hrs
Online Knock out with by handling System (long travel & cross travel).
Underground belt conveyor with magnetic pulley for conveying knocked out sand from knock out to return sand storage. Magnetic pulley separates out spilled metal /metal particles.
Skip charger for conveying knockSMC sand online testing machineSMCed out sand from returned sand area to the intensive rotary mixer.
Shot Blasting
Airless Hanger Type Shot-Blasting Machine
Tumbler Type Shot Blasting Machine, Single door, 5-10 ton/day.
Wheelabrator Shot Blasting(Under installation by Nov 2018)
Gostol TST: Blasting machines - Shot blasting machines
Core Shop
Automatic Cold Box machine
Equipped with an Automatic Cold Box Core Shooting Center with intensive sand mixing plant.
Galaxy Vertical Core box Machine with 15 litre capacity. .
Galaxy Horizntal Core box Machine with 5 litre capacity
Compax Universal make core shooter machine with 15 litre capacity.(Under installation by Nov 2018).
Core coating & drying facility.
---
Quality Assurance
Products undergo rigorous quality checks at every stage of production. In order to ensure the physical & dimensional properties of our products, our Quality Control Department has facilities for:

Spectro
Methylene Blue Clay Washer Machine
SMC sand online testing machine
Tensile testing machine
Tenso meter
Hardness tester
Proof machining capabilities
3-Dimensional Co-ordinate Measurement Machine
Universal Strength Testing Machine
Mold hardness Tester
Core Hardness tester